10 tags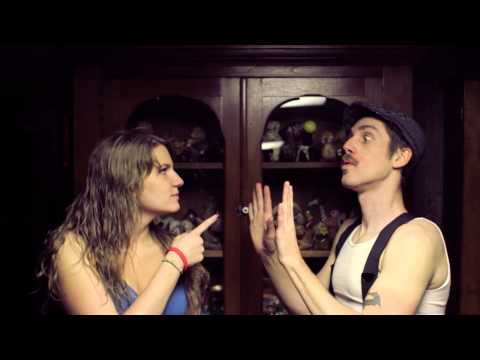 Watch
'Perfect' + 'Yours By Rights' Bedroom Sons from Wild Method Workshop on Vimeo.Recently sat down with Chicago's Bedroom Sons to shoot two acoustic songs. Each song is taken from the band's two latest releases. From the familiar lights of a back stairwell, to the cold, windy backdrop of the city's alley, both songs ring through with heartfelt lyrics and...
7 tags
Late In The Playoffs "Never Wrong" Acoustic...
propertyofzack: Check out Late In The Playoffs performing an acoustic performance of "Never Wrong" below after the jump. Read More One of our latest acoustic sessions with Late in the Playoffs
11 tags
4 tags
NEW SONG/VIDEO FRIDAY!!! SPREAD THE WORD!!
warrenfranklin: I am very excited to be able to tell you Alternative Press will be posting our new song and video "Every Letter and Souvenir" this Friday during the day! Thank you guys for being patient. We are extremely excited for you guys to hear our first full band release and we hope you are too!!!!!
WMC Fest Showcase @ SXSW Recap
wmcfest: It started with an email propositioning us to organize it all (bands, sound, promotion, flyers, gear, clean underwear?) in one week's time, cushioned on each side by two 26-hour road trips (one through the very smokey mountains in a blistering rainstorm at 4 a.m.), dodging school and work in a rental van packed to the brim with banners, WMC merch, backline gear, pillows, yes-clean...
6 tags
The Menzingers "Burn After Writing," "Gates"...
propertyofzack: Incredibly well shot acoustic performances of The Menzingers' "Burn After Writing" and "Gates" can be watched below by clicking "Read More."  Read More Property of Zack reposted the Menzingers session we shot. Appreciate them sharing the videos with their audience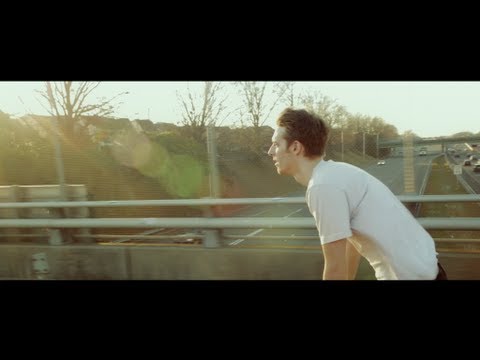 POZ Behind The Booth: The Story Changes (Update I)
propertyofzack: The Story Changes finished their new album not too long ago, and the band is busy mixing and mastering the record as we speak for a spring release. PropertyOfZack has teamed up with the band for a two-part Behind The Booth photo blog, and we're kicking off part one today. Check out the first photoset below by clicking "Read More!" Read More
Empire! Empire! (I Was a Lonely Estate): SXSW... →
empireempireband: Hey everyone! We are playing some sweet SXSW showcases in March again this year with Joie De Vivre & Warren Franklin & the Founding Fathers and making our way down there through a few select states. We need a little help booking the tour, so if you have a basement/house/DIY…
4 tags
The Weeds Pre-order via Cat Skull Records
nosleeprecords: Pre-orders are now live via NoSleepStore.com for The Weeds (ex. Transit) new Cassette Release via Cat Skull Records (Exclusive Webstore by No Sleep Records). Pick up the Cassette now and receive an instant download of 2 tracks, and the rest upon release date (plus a bonus Digital only track). Pre-order here. Also head over to Property of Zack now to check out one of the new...
Tiny Engines: Dikembe - Chicago Bowls 7" To Be... →
tinyengines: Tiny Engines (FINALLY!) Announces Dikembe's Chicago Bowls 7" Release • Chicago Bowls 7" coming soon on Tiny Engines • Debut LP, Broad Shoulders, released in 2012 / 2nd Pressing coming soon • Band currently writing for next release, tentatively scheduled for late 2013 …
The Weeds (ex-Transit, LNW) EP Artwork, Title
propertyofzack: The Weeds (ex-Transit, Late Nite Wars, Sleepsick) have released the artwork for their debut EP, Roots/Routes. Check it out below by clicking "Read More." Related Stories:  The Weeds (ex-Transit, LNW) Sign To Catskull Records; Distribution Via NSR   Read More
14 tags
Circa Survive: Hurricane Sandy Benefit EP →
circasurvive: <a href="http://circasurvive.bandcamp.com/album/hurricane-sandy-benefit-ep" data-mce-href="http://circasurvive.bandcamp.com/album/hurricane-sandy-benefit-ep">Hurricane Sandy Benefit EP by Various…
1 tag
THRICE: ANTHOLOGY 4-LP TEST PRESSING EBAY AUCTION... →
officialthrice: Double Live Album To Be Released Tuesday, October 30 Exclusive Premiere Now on OCWEEKLY.com (October 26, 2012) – THRICE announce the launch of an auction to benefit the charitable organization, Stand Up To Cancer. The Southern California group will be auctioning off …
8 tags
10 tags
The Hush Sound Writing New Music
unsignedunleashed: According to an interview with AltPress.com, The Hush Sound have decided to come off of hiatus and begin writing new music. The band have played & scheduled a few shows throughout 2012, but nothing had been confirmed until now that the band would be writing & recording new music. You can read the full interview below: Read More
The Dillinger Escape Plan Frontman On Downloading...
propertyofzack: Greg Puciato of The Dillinger Escape Plan recently answered a fan's question on illegally downloading music, and he raised several fair points. Check out what he said below by clicking "Read More." Read More
8 tags
Watch
When you have the opportunity and ability to create something beautiful for someone, put your heart and sole into it.
Storenvy: Help Storenvy Hit 20,000 Stores! →
storenvy: Storenvy is coming up on a big milestone. We're about to reach 20,000 active stores. Wow! And we're asking for your help to push it over the top. If we reach 20,000 stores by Monday night (9/3), we'll give every active store a free month of our Super Discounts Extra! So tell your…
Watch
thetilian: annabelband: This is our Live From Bad Racket Session. Thanks to everyone over at Bad Racket Studios in Cleveland. This is a monthly thing were they record a band live in the studio then shoot a music video for them in a day. Check out the heaps of other good ones they have done: VIMEO i got an annaboner The video and the Reptilian's comment forced me to reblog this. Love...
Fang Island's AudioTree Live Session Video
sargenthouse: Fang Island stopped by to see our pals Audiotree while in Chicago to chat and play some great tunes from their new album Major. Check it out. It's a beauty.
igotbrainsfest: We just posted the remaining prints, t-shirts and tank tops in our web store. If you were unable to make it to the weekend festivities and you would like to support a good cause, please pick one of these sale items up —-> HERE! 
9 tags
I Am Shark Release Compilation For Shark Week
fuckyourscenes: I Am Shark have just released their first compilation album in celebration of Shark Week titled Confessions Under Water Vol. 1. The album features tracks from Hawthorne Heights, Koji, Into It. Over It., Mixtapes, and more. You can download the album for free here, and check out the track-listing below: Read More
Alternative Press | News | Hawthorne Heights,... →
hawthornehgts: In celebration of Shark Week, go download this sweet FREE compilation from our friends at I AM SHARK.  It features our song Running In Place (Niki AM) and tons of other awesome bands!  Don't forget to help spread the word about this!  Who doesn't like FREE after all?
Late In The Playoffs, Undesirable People Announce...
lateintheplayoffs: propertyofzack: Late In The Playoffs and Undesirable People are touring together this fall. Check out the dates below by clicking "Read More." Read More So excited for this…can't wait to see ya'll soon! Looking forward to seeing these guys together.
12 tags
Tyler Daniel Bean
Original Article
18 tags
Flavor Savors & Fisticuffs
Original Article